There's a monkey jam going on over at the Drawing Board, and I had to join in the fun!

First we have King Kong smacking around a T-Rex, as he's prone to do on occasion.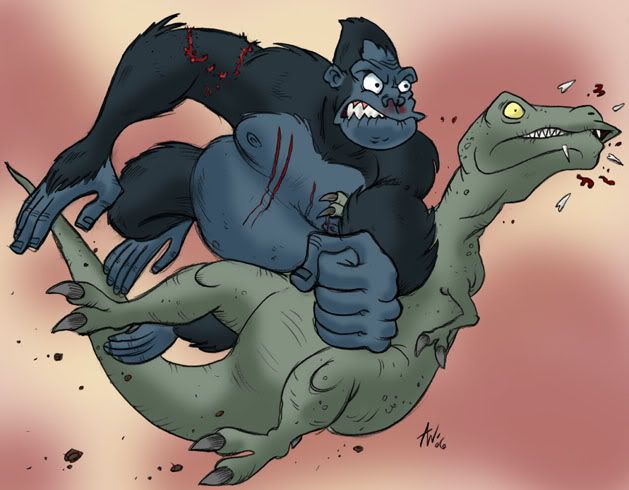 Next we have the intrepid secret agent, Lancelot Link: Secret Chimp! I used to love to watch that
show when I was a little kid and the old repeats would sometimes come on. (If you've never heard of it, it was a live action show from the 60's, star
ring r
eal chimps...quite corny as I remember).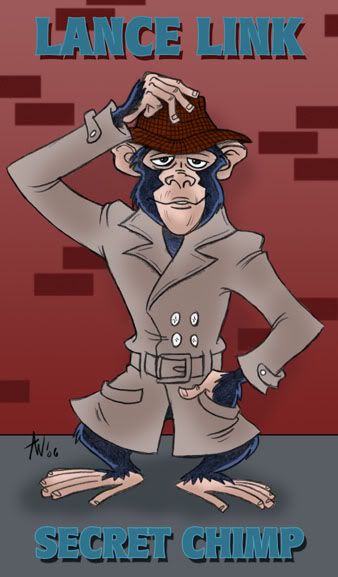 And just for fun, here are the sketches as their original, uncolored form:
I have a couple of other possible monkey-themed sketches in the works. Assuming I get around to finishing them, the Blog-O! may see some more monkey business in the near future.
--Andrew