My apologies, but it's time for another quick non-art post. Long-time Studio Blog-O viewers (or newbies who thoroughly search the archives) may remember a bit over a year ago when I made a post sharing photos of my new Kermit the Frog replica "photo puppet". Well, this week a friend finally arrived for him in the form of

the Great Gonzo

! Gonzo has always been my second favorite Muppet after Kermit, and I've been looking forward to adding him to the collection. At last, I'm no longer the

only

weirdo living in my apartment! Now, without further ado, here are some of the first pictures I took of my new geeky acquisition. Enjoy!

--Andrew
Upon arrival, Kermit helps Gonzo out of his box.
"Good to see you, Gonzo..."

"Kermit--you have GOT to try traveling stuffed in this box!
It's AMAZING!
"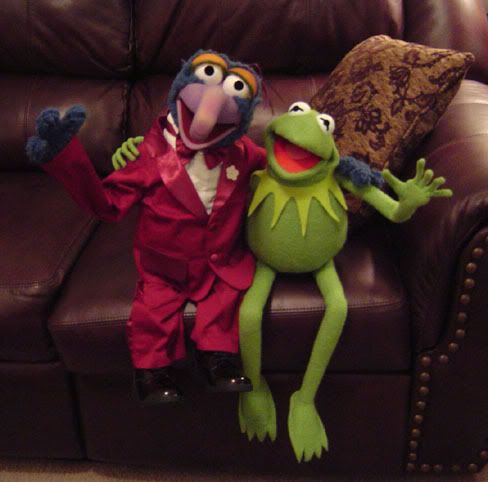 Gonzo attempting to spread some belated Valentine's cheer.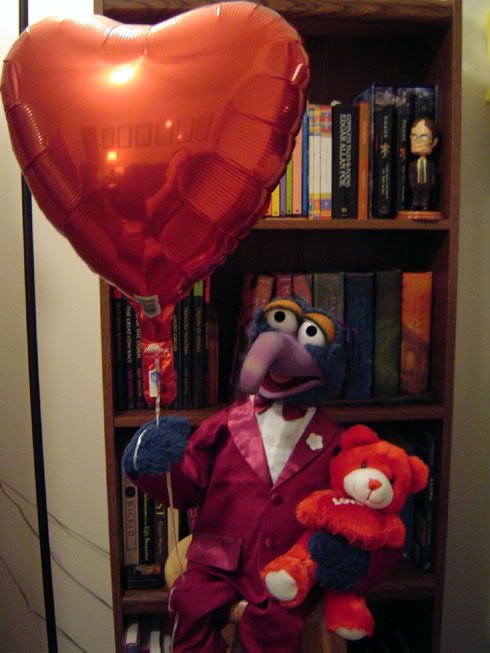 Gonzo relaxes with the remote.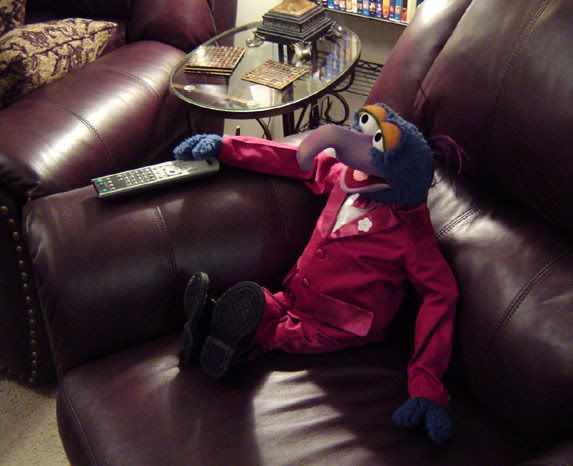 Gonzo hamming it up for the camera....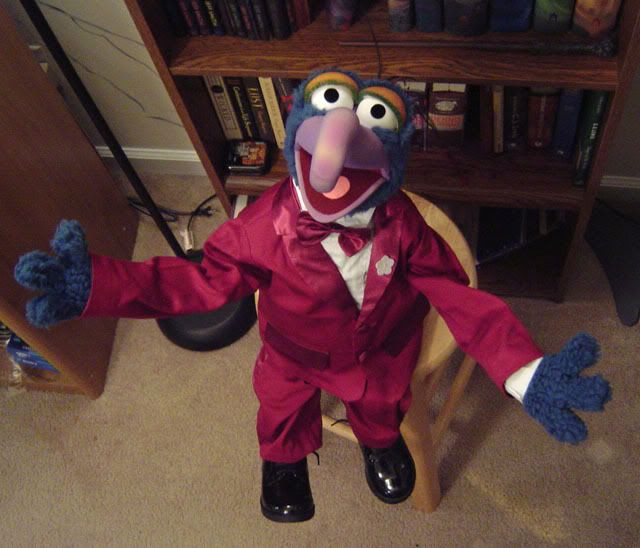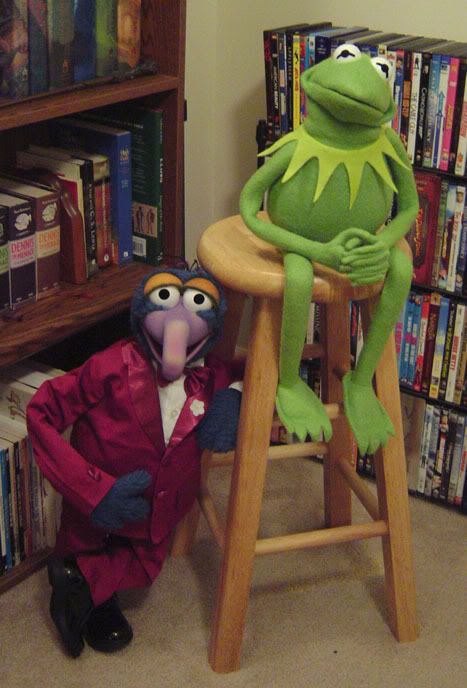 Overall I'm very happy with the quality of Gonzo. He's not perfect (such as the nose being made out a completely different substance due to longevity issues with the foam material of the "real" Gonzo's nose), but he's darn close, as you can see. And I think these guys look great together! I can't wait to add more to my collection as they are released (and I'm constantly tempted by the Animal that already exists...)